www.brightontransformed.org.uk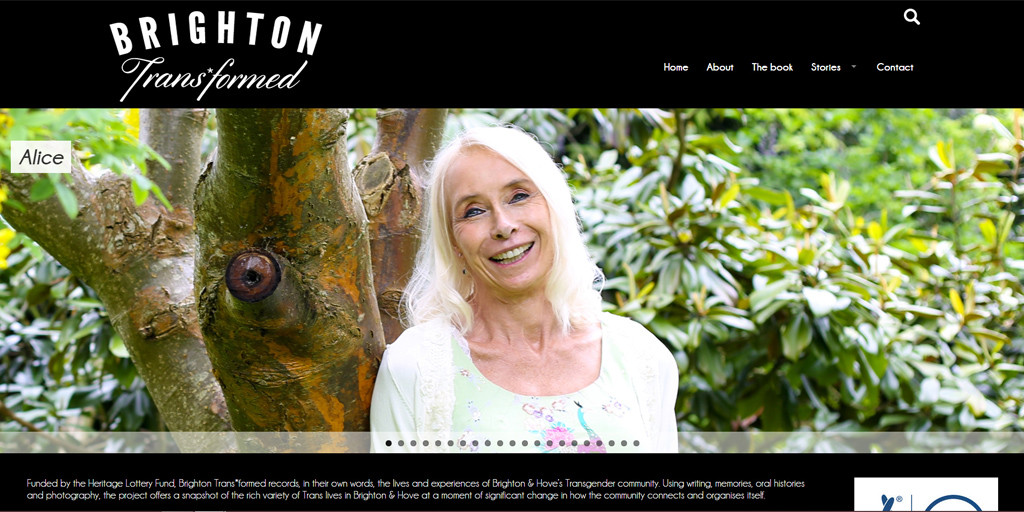 Brighton Trans*formed is a oral history project documenting the lives of transgender residents of Brighton and Hove , organised by community publisher QueenSpark Books and funded by Heritage Lottery Fund. A book was published in September with edited versions of the interviews. The website holds each participant's full length unedited interview, currently in transcript form, with the audio being added as they are processed.
The website is my first freelance project. It is a fully responsive WordPress website, with a custom theme inspired by the book design, and putting the focus on each participant's portrait. It looks beautiful and scrolls effortlessly on an ipad, so you can enjoy it like an ebook. It resizes to a functional text based website on a smartphone but, given the content-heavy nature, this is honestly not the best platform to enjoy the website.
I am proud to have been part of such an important project, with the website ironically launching the day after Stonewall finally announced they would include Trans* people in their campaigning efforts…
I am keen to work on more digital projects for clients at the crossroads of arts/culture/heritage and LGBTQI community. I will be attending Justin Vivian Bond's concert at Brighton Dome on Wednesday 18th, and the Brighton Trans*formed event on Thursday 19th at the Marlborough (8pm). Do not hesitate to come and talk to me if you would like to collaborate on a project!