Myth, Manners and Memory: Photographers of the American South presented the work of several American photographers who photographed aspects of the American South, a place sometimes described as the 'dark underbellyof a nation'.
Critic Richard Gray, referring to Faulkner's 'implacable and brooding image of the South', considers that while the American West 'is all about optimism, the future, mobility', 'the South is all about the opposite: shame and guilt, the burden of the past, the dreadful suspicion that you can never escape from where you came from and who your family were', 'a brooding sense of guilt or wrong – the burden of shame if you white or trauma if you are black.'
I present here my favourite photographs from the show. Once more, I realize I am drawn to photographs with a cinematic feel about them.
Walker Evans took many documentary photographs commissioned by official government organisations.
Walker Evans – Fish Market Near Birmingham, Ala. 1936
This image was not in the show but I like it.
Walker Evans, untitled, [Genesee Valley Gorge] n.d
I could not find this image on the internet: 'Walker Evans, View taken from train between Memphis, Tennessee and Forest City, Arkansas.' Though rather unspectacular, this photograph grabbed me because it evoked newspaper photographs of the Katrina floods when I first looked at it.
William Christenberry, who worked with Evans, takes interesting photographs of derelict buildings.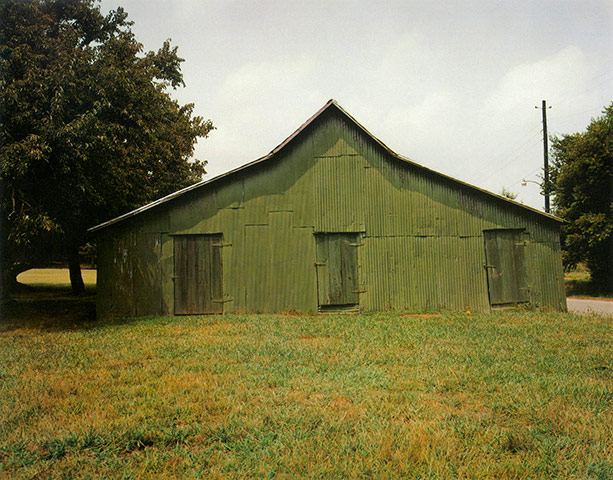 William Christenberry – Green Warehouse, 1978.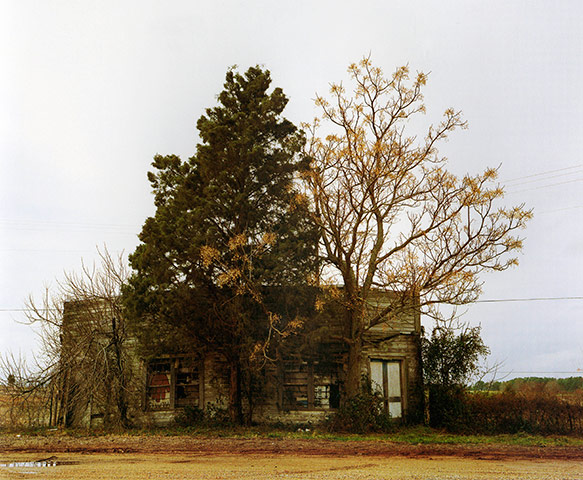 William Christenberry – Palmist Building (Winter), Havana Junction, Alabama 1981
Susan Lipper shot her 'From the Grapevines' series in the remote villages and rural communities of the Appalachian mountains. The people and places are real, but the scenes are stages, giving an ambiguous edge to the photographs: is it documentary or scornful stereotypes imported by the outsider visitor?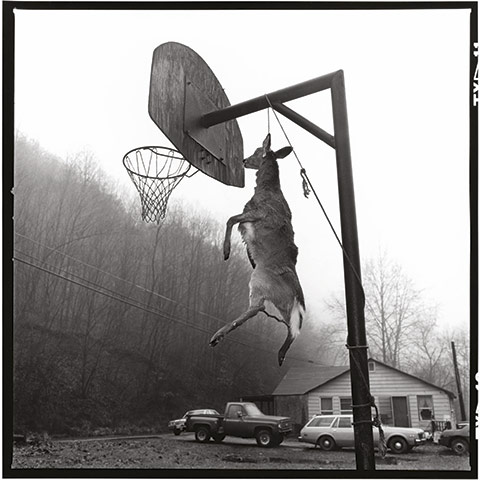 Susan Lipper – Untitled, from the Grapevine series, 1988-1992
William Eggleston's takes photographs while on long road trips. His photographs often look like outtakes from a road movies, and have a distinct 'Southern Gothic' edge about them.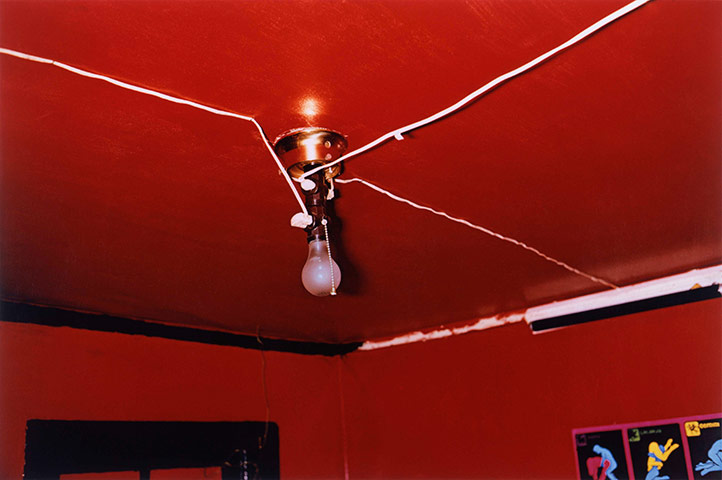 William Eggleston, Red Ceiling, Greenwood, Mississippi.
William Eggleston, Untitled (Morton, Mississippi), 1970.
Alec Soth also shoot his 'Sleeping by the Mississippi' series on a road trip southwards along the Mississippi.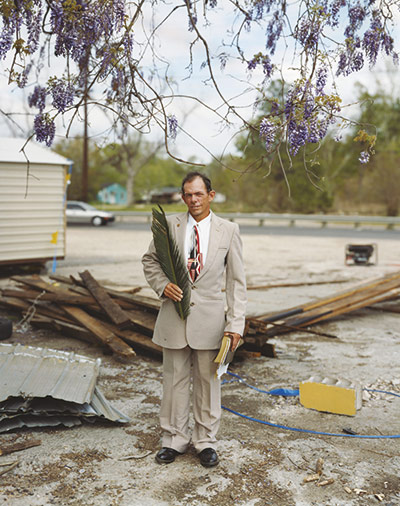 Alec Soth – Patrick, Palm Sunday, Baton Rouge, Louisiana, 2002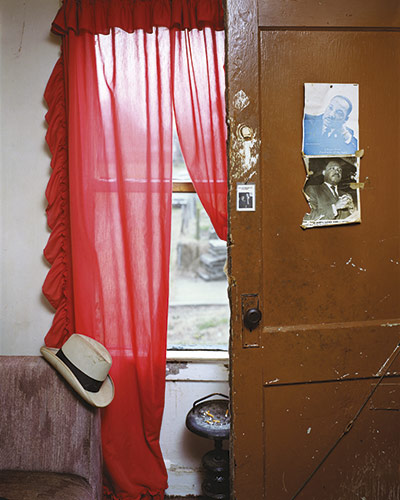 Alec Soth – Jimmie's Apartment , Memphis, Tennessee, 2002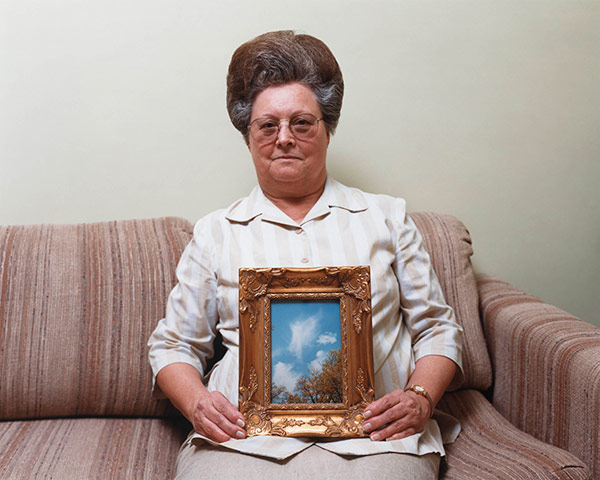 Alec Soth – Bonnie (with a photograph of an angel), Port Gibson, Mississippi, 2000
Alec Soth – Bible study book (Prophet in the Wilderness), Vicksburg, Mississipi, 2002.
Alec Soth – Johnny Cash's boyhood home, Dyess, Arkansas 2002
While looking for iconography, I found this brilliant website with many of my favourite American photographers: http://www.americansuburbx.com/