Tricyclic Transform photos and video shown at 35 Chapel Walk, Sheffield for their International Women's day feminist show #SheFest2017
Exhibition 2-15 March 2017.
Film screening, Saturday March 11th, 6-8pm.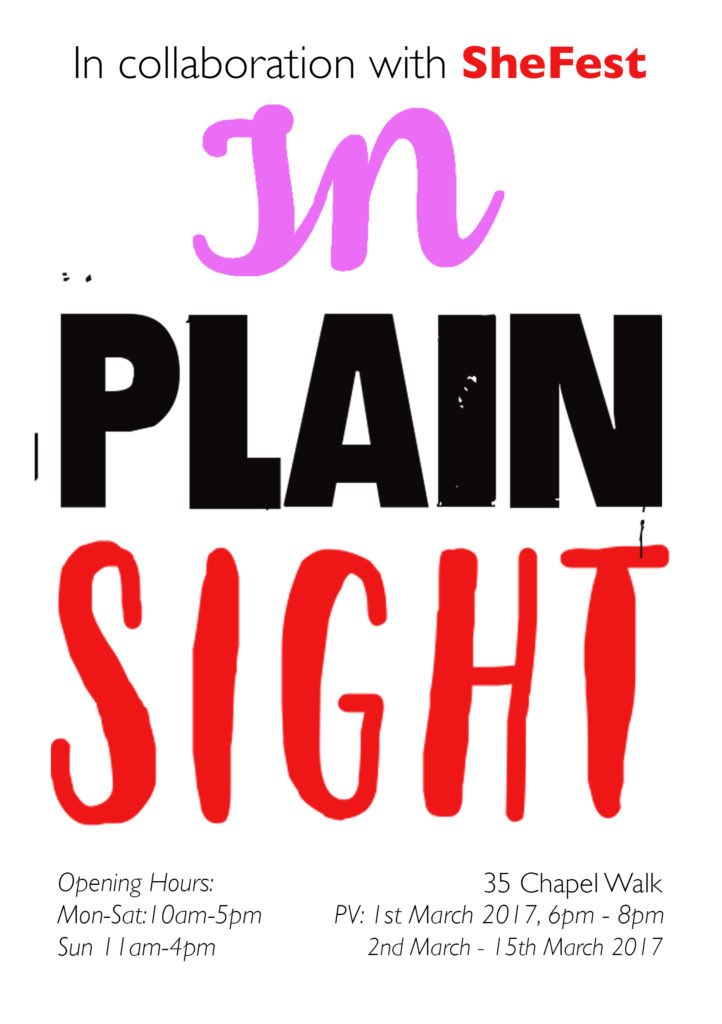 SheFest 2017 in collaboration with 35 Chapel Walk presents 'In Plain Sight', an exhibition to challenge, persist and celebrate. SheFest is a flagship celebration as part of International Women's Day, promoting gender equality and developing supportive networks for self-defining women.
It is important to celebrate the empowerment of women and the steps that we are making with progressive feminism. However, it is also essential that we highlight and challenge the problems that women all over the world still face every day as a result of patriarchy and misogyny. 'In Plain Sight' brings together a diverse variety of national and international artists to make a stand against restrictive, destructive and anti-progressive societal "norms" and pressures applied by androcentric values and politics.
Virginia Woolf once famously said; "For most of history, Anonymous was a woman". Well no more. 'In Plain Sight' captures the current unrest amongst women today and encourages persistence in the face of ever challenging patriarchal adversities.
Patriarchy: A system of society or government in which men hold the power and women are largely excluded from it.
Misogyny: Dislike of, contempt for, or ingrained prejudice against women.
Androcentric : Something that is focused or centred on men.